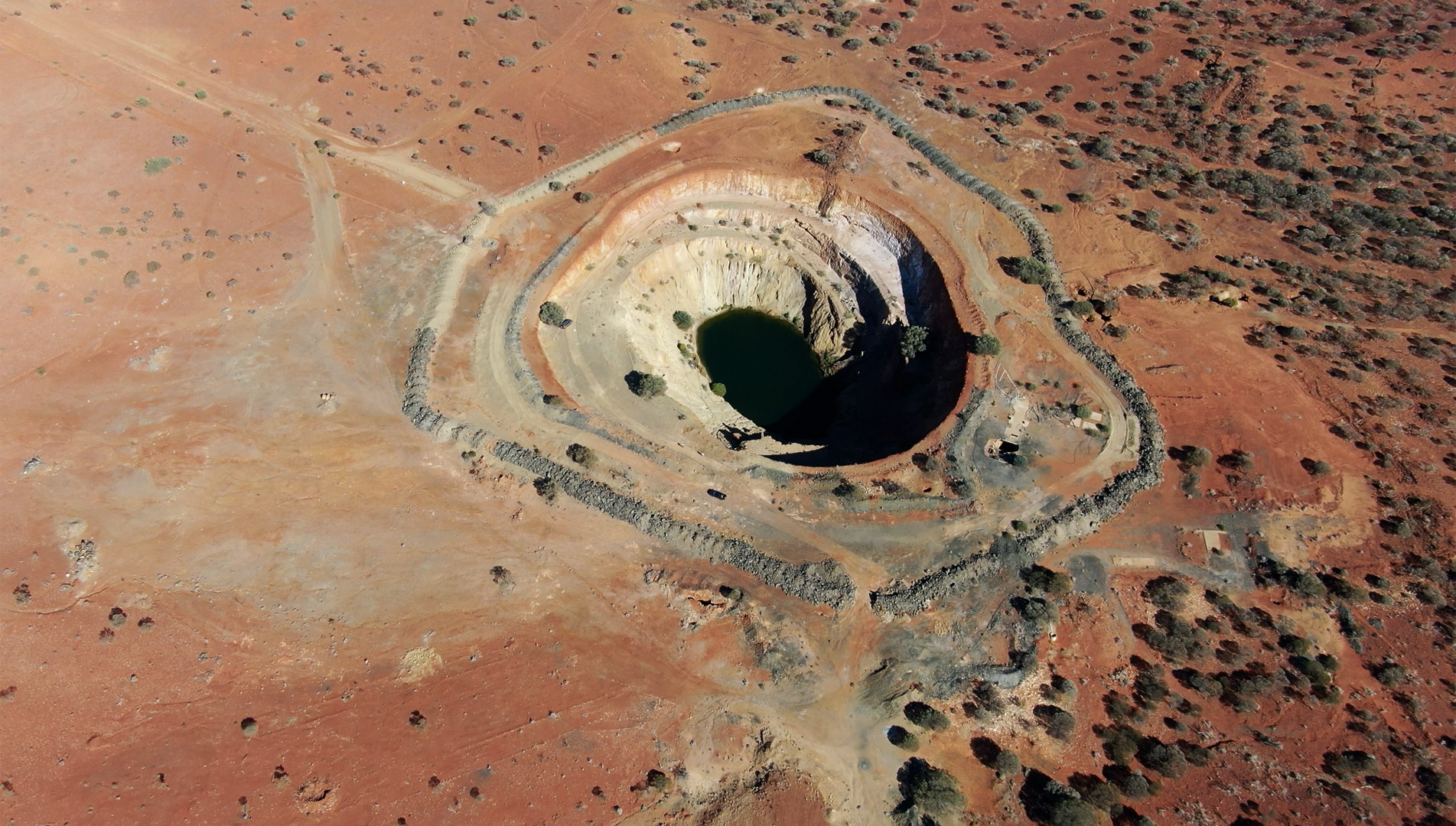 Murchison Gold Projects
Odyssey controls a highly prospective footprint in the Meekatharra-Cue belt, with over 30km of strike of highly fertile BIF and greenstones, with extensive gold mining history and outstanding exploration potential. Both the Tuckanarra and Stakewell projects have a number of strong drill targets based on previous shallow mining and drilling, which demonstrate high-grade mineralisation continuing at depth and/or along strike.
The Company is utilising modern exploration techniques and deeper drilling to target mineralisation along trend, and down plunge of known deposits. These techniques are similar to what was adopted and assisted in the recent successes of Musgrave Minerals Limited, Bellevue Gold Limited and Spectrum Metals Limited.
The Tuckanarra Project area has four open pits, extensive minor gold workings, and prospecting pits principally associated with quartz veins and the mafic and BIF units. Where mineralised veins intersect major competency contrasts such as high magnesium basalt or BIF, veining becomes layer parallel to lithology, resulting in larger deposits such as the Bottle Dump, Bollard and Cable deposits. A number of styles of gold mineralisation have been identified in the area including mineralised BIFs ± quartz veining, quartz veins ± altered basalts, and gold mineralisation within laterite.
Gold mineralisation at the Stakewell Project is hosted within quartz veins, quartz reef and porphyry. It is structurally and metasomatically controlled and is associated with a series of plunging shoots contained within a BIF host, enclosed within the mafic sequence. The lode system is dominated by fine to medium grained quartz-pyrite-pyrrhotite schist. Accessory minerals include chlorite, hornblende, biotite, epidote, chalcopyrite and haematite. Supergene enrichment is a pronounced feature of the gold camp.
Odyssey successfully completed its maiden drill program in Q2 2021, which was comprised of 10,970m reverse circulation and 2,030m of diamond core drilling. The maiden drill program targeted a mix of near-mine and brownfields targets at both the Tuckanarra and Stakewell projects.
Odyssey has commenced its Phase 2 exploration program, with Phase 2a comprising approximately 25,000m of drilling as well as a range of geophysical, geochemical, and geological surveys. The Phase 2a drill program includes approximately 20,500m of reverse circulation and 4,500m of diamond core drilling.